You can learn a lot when people think you aren't listening…
For as long as I can remember, I've had insomnia.  I've always been a night owl and a morning person, surviving on five, maybe six, hours of sleep cobbled together in restless bouts.  In hindsight, I realize all my life I sort of resented having to sleep.  I suppose I was afraid on some subconscious level I'd miss something important or exciting or unrepeatable.  Which makes my current predicament all the more ironic.
I am in a deep vegetative state…better known as a coma.
Other people refer to my situation as "sad," "heartbreaking"…even "tragic."  I find all the attention rather strange considering before I landed in Bed 3 in the long-term care ward of Brady Hospital in Atlanta, Georgia, I was the girl no one paid much attention to.  I was the middle child—middling pretty, middling smart, a middling achiever with a middling personality in a middling job at a middling company.  My name is Marigold Kemp, but these days I'm more commonly referred to as Coma Girl.  Apparently, I have a bit of a following.  I've trended on social media.  I have my own hashtag.
Since it appears I'm going to be here for a while, I thought I might as well start telling my story; there have been a few twists and turns as to how I got here, and doubtless more to come.  The list of pluses of being in a coma is pretty darn short, but if I had to name the best thing, it's that you can learn a lot when people think you aren't listening.  I am the ultimate eavesdropper, and friend, if I ever wake up, I'm going to write a tell-all.
Meanwhile, I'll tell you.
---
 The COMA GIRL daily serial ran July 1 – December 31.  A big thank you to everyone who came along for the ride!  And even though the serial has ended, all 6 COMA GIRL e-novellas and the complete serial in print and in audiobook are available to binge read (and listen)!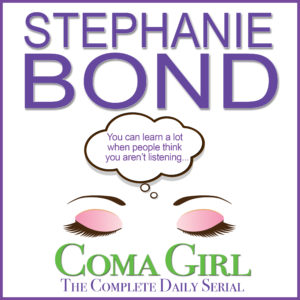 _____________________________________
A Note From the Author
Dear Readers,
Thank you so very much for taking the time to read COMA GIRL.  I hope you've enjoyed Marigold's story—I've certainly enjoyed writing it. The daily serial format has kept me on my toes, but I'm so happy I followed the urge to release it this way.  Your emails and comments on Facebook and your reviews on Amazon (over 1000 5-star reviews–thank you!) have convinced me serialization is a viable form of storytelling–you can't know how much I appreciate your feedback.  I'm also humbled by how much you spread the word about COMA GIRL to reading friends and chatted with each other about the twists and turns.  YOU helped to make COMA GIRL a successful experiment, so thank you from the bottom of my heart.
This story is special to me because it's a concept I've been carrying around in my head since a grade school teacher shared with me that years previously she had been in a coma after a car accident, and she'd been aware of everything going on around her.  While I suspect she didn't have as many confessors visiting her as Marigold (!) and as much drama going on around her hospital bed, I'd like to think she'd be pleased with the way the story turned out.  
Fyi, I'm writing another daily serial for the second half of 2018.  I hope you come along for the ride!  
Much love and laughter,
Stephanie Bond
EXCITING UPDATE Jan 2018!    Because so many of you have asked for more COMA GIRL stories after the 6-month daily serial ended, I'm thrilled to let you know COMA GIRL has been optioned by CBS Studios for TV series development!  Words can't express how excited I am, and it wouldn't have happened without you, dear readers, turning COMA GIRL into a viral bestseller—so thank you!  There are lots more Hollywood hoops to jump through before COMA GIRL makes it to the small screen, so all good thoughts, wishes, and vibes appreciated!  Stay tuned for updates on my website and on social media:  #COMAGIRL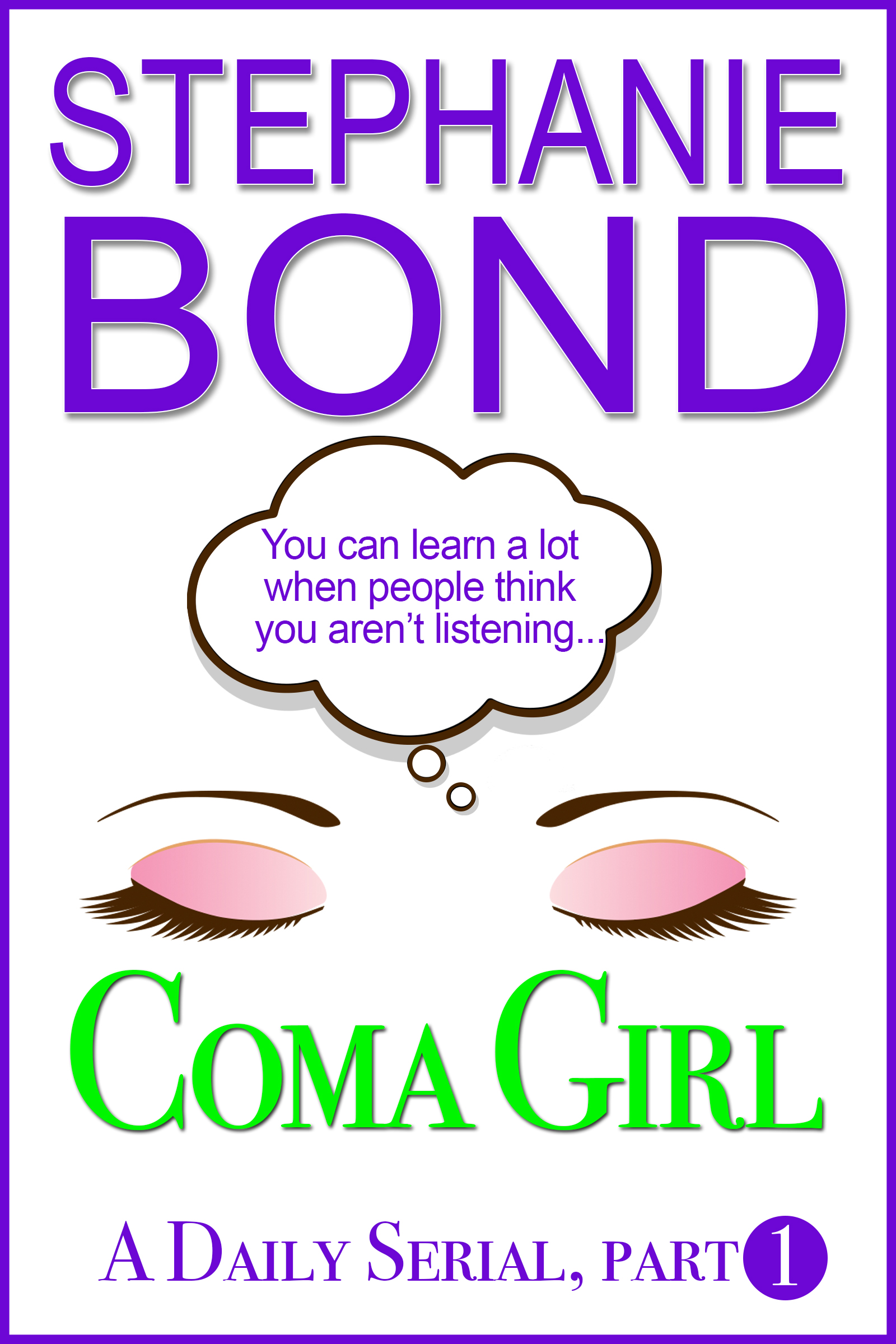 Available now!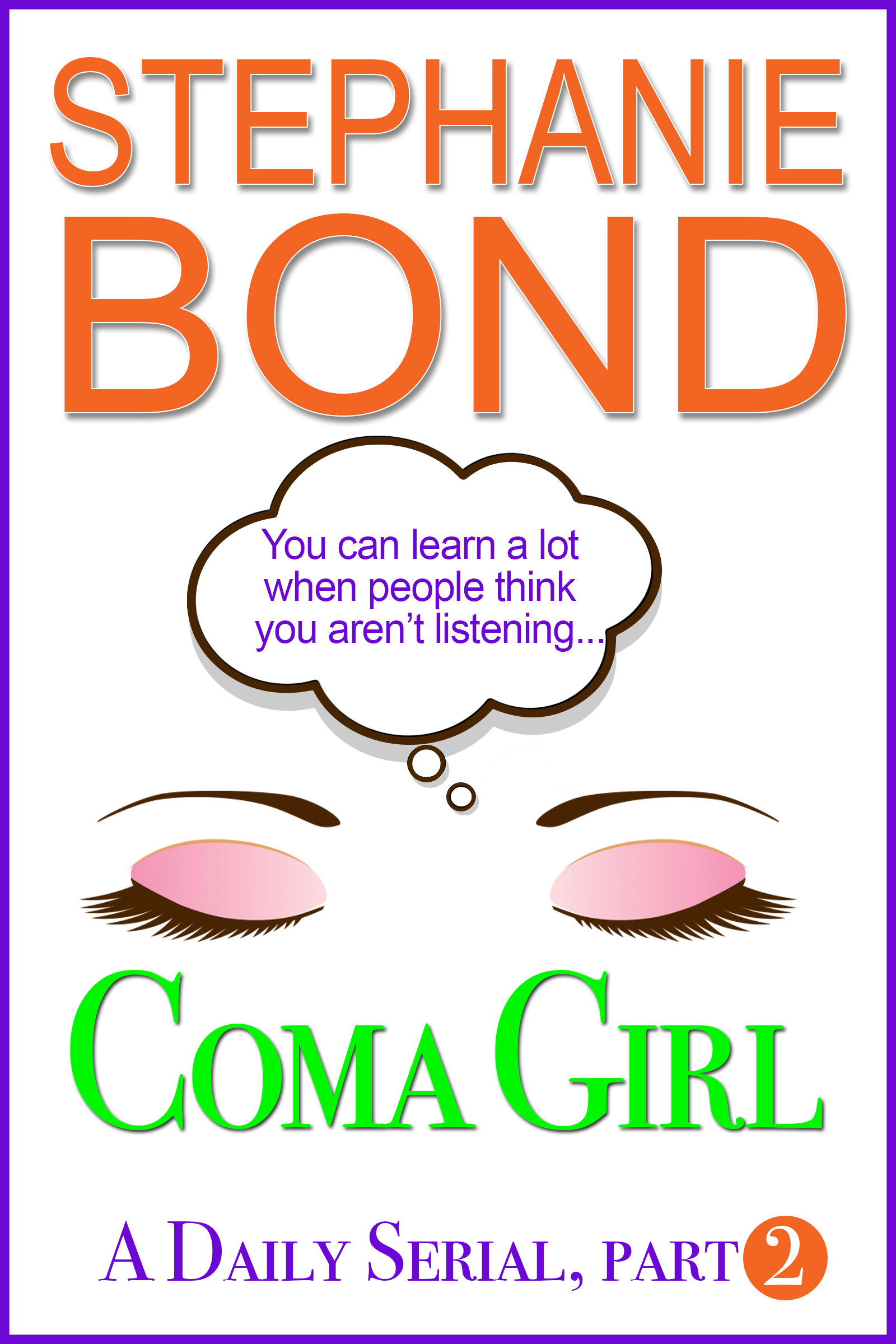 Available now!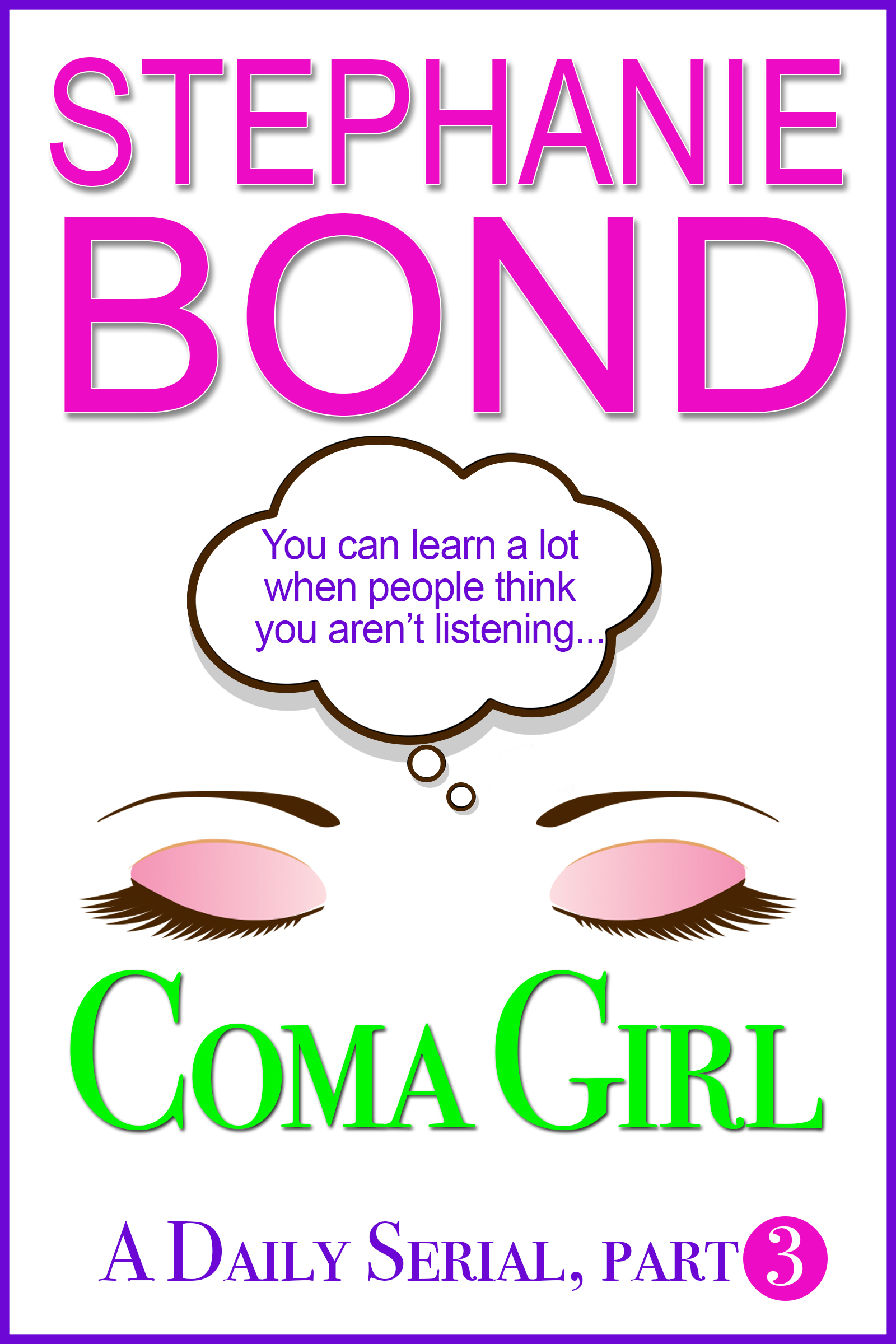 Available now!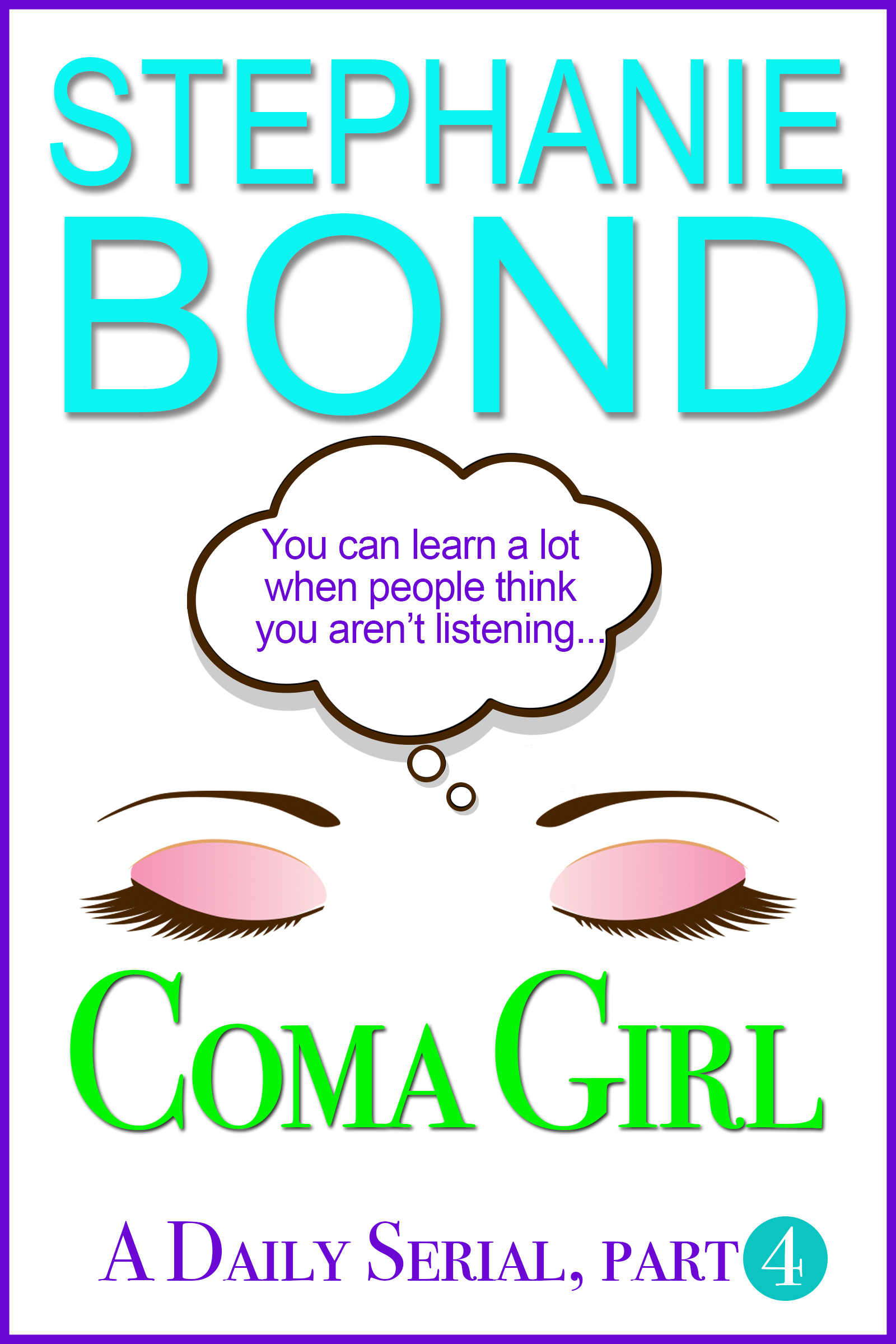 Available now!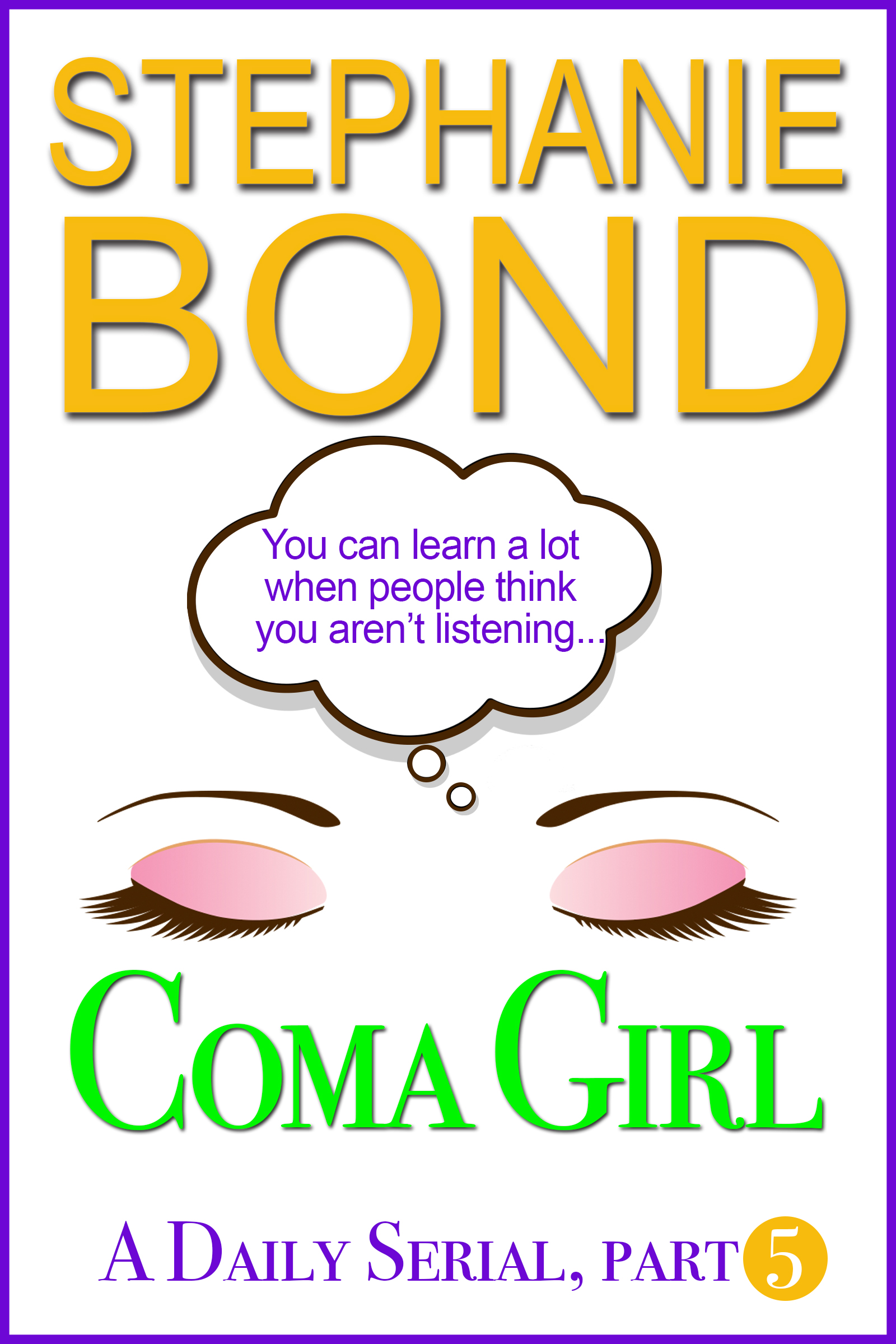 Available now!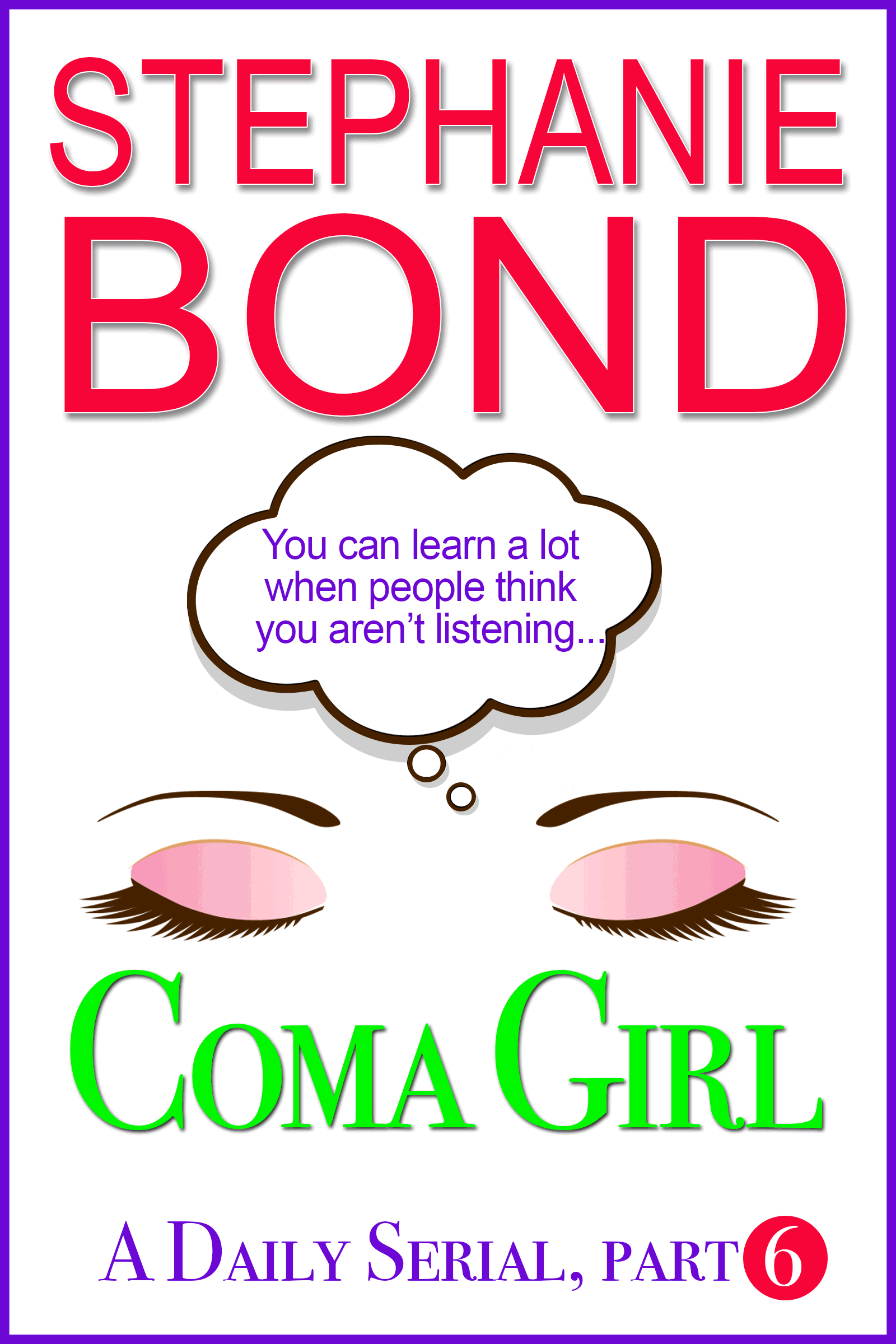 Available now!
Want to go back to www.StephanieBond.com?