Reading and writing…and royalties!
If you're a fan of the BODY MOVERS mystery series or the SOUTHERN ROADS romance series, why not take a shot at writing your own stories using Stephanie Bond's casts of characters? Stephanie licensed both her BODY MOVERS world and her SOUTHERN ROADS world to Amazon for their Kindle Worlds fan fiction program, which allows others to "borrow" her characters and run with them!  And the best news:  you'll earn a royalty on every sale!
Here's how it works:
You choose a Kindle World you think would be fun and interesting to write in.
Familiarize yourself with the World by reading the original stories and any Kindle Worlds stories already written–you don't want to duplicate!
Read the content guidelines for each World to make sure you know what's expected in terms of content (in general, no erotica, and stories at least 5,000 words in length).
Write your story and have someone else double-check it for grammatical/spelling errors.
Submit your story through the Kindle Worlds submission portal that you'll find on each World's page in Kindle Worlds–look for the 'Submit your story' button.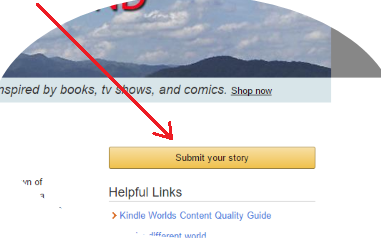 During the submission process, you will have the chance to either upload a cover for your story that you've created, or create one free of charge through a wizard that will walk you through it step by step.
Note:  There's no "acceptance" procedure; as long as you've followed the general guidelines, your Kindle Worlds story will be published.  Amazon and Kindle Worlds assume that readers who read the Kindle Worlds stories will vote with their reviews on how entertaining your story is!  (By the way, if readers complain about something that's fixable, such as they loved it, but would like for you to make it a little longer, you can do that!  Simply tweak your story and resubmit it; that's the beauty of self-publishing!)
As of now, Kindle Worlds stories are only available as ebooks.
You'll be paid a royalty on the sale of each copy of your Kindle Worlds story; royalties are paid each month, two months in arrears, which means January royalties are paid in March, etc.
There is no limit to how many Kindle Worlds stories you can submit!
Keep reading for more information on the BODY MOVERS and SOUTHERN ROADS Kindle Worlds…which one will YOU choose to write for?
---
The Atlanta sister-brother duo in BODY MOVERS have a lot on their plate:  fugitive parents they haven't heard from in ten years, towering debt, loan sharks circling, complicated love interests…and jobs with the local morgue to move bodies from crime scenes! Body moving requires a special kind of personality and sometimes offers up its own comic relief—not to mention a murder mystery or two. What new adventures can you dream up for the BODY MOVERS and the eclectic cast of characters they encounter along the way?

 Click here for more information about writing and submitting your own story to the BODY MOVERS Kindle World.
Click here for Stephanie Bond's Top 10 Tips for Writing a Great BODY MOVERS Kindle Worlds Story!
Here are the "charter" BODY MOVERS Kindle Worlds stories–click on the covers to check them out!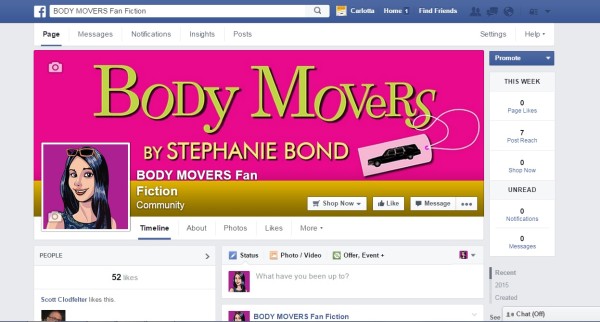 ---

Ten years ago,a tornado tore through the Georgia mountains and obliterated the remote town of Sweetness. The three Armstrong brothers had deep roots in Sweetness, and pledging to make a change, they reunite to rebuild their hometown. Aided by an army of ex-military men, the Armstrongs make tremendous progress, but mutiny arises as the men grow weary for lack of women. Desperate, the brothers place an ad for 100 women with a pioneering spirit willing to help build a community,and surprisingly, they come! Soon Sweetness is a matchmaking town, and the possibilities for romantic adventures are endless: women in need of a change, women reaching a milestone in their life, women starting over, women recovering from a broken heart, women in search of the peace of the outdoors, women looking for a second chance, women in search of their inner steel magnolia…and men, men, men! Who will you send to Sweetness to find their happy ending?
 Click here for more information about writing and submitting your own story to the SOUTHERN ROADS Kindle World!
Click here for a PDF of Meet the SOUTHERN ROADS characters–includes setting details and story starters!
Click here for Stephanie Bond's Top 10 Tips for Writing a Great SOUTHERN ROADS Kindle Worlds Story!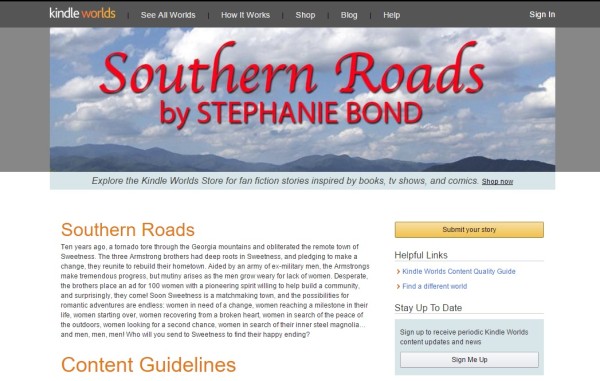 If you'd like to find out more about the people reading and writing SOUTHERN ROADS fan fiction,
visit the SOUTHERN ROADS FAN FICTION Facebook page!